When i Feel lonely in this world
that i find a person in the lycos chat room...
I still remember this day like it was yesterday
You arraive to my life when i more need you
Since then i have not been able to forget you
I wish that this be a nice Form can express
That i really feel for you, because when
I'm down and only think about you
all my pains disapeir, really
you are a dream, you are the most
beautiful that i can meet until now,
I only pray for that some day i can
hold you, kiss you and have all your
love.
Really i wanna give you a nice present, some
that you deserve, i think that a web page
dedicated to you is the best way of show to
everyone all that i love you, i know that really
you deserve more and more, but for now this is all
i can give you, and all my heart.
I still conserve some nice image that you
bring me in your e-cards, i wanna put here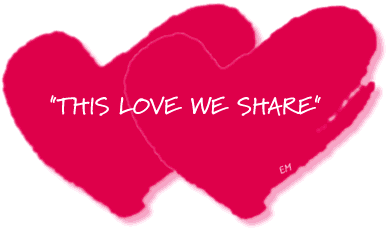 This is me, like a little dog LOL. :-)


Well baby, this is all for the moments.
By the way, this was the surpraise that i tell you
other day, remember?, i hope you did like it...
Remember ANA BEHIBEK or in spanish
TE AMO.....
Copyright 1999 by Ruben Seco specially dedicated to Fatima..
The midi from background is "as long as you love me",